Winner: Carla Geates!  Congratulations!
With Mother's Day right coming up in the not so distant future, I've started thinking about great gifts that moms will just love.  I've scoured the Internet and stores trying to come up with items that I feel are just perfect and I keep coming back to hand stamped jewelry.  You all know how much I love it!  It's just a fabulous way to show who means the most to you – by wearing them close to your heart!  And I have recently discovered a jewelry designer that takes hand stamped jewelry to the next level – with creations that are both beautiful and meaningful.  Intentionally Me hand stamped jewelry is beautiful, bold and above all the perfect gift for mom – for Mother's Day or any time of the year that you want to show her how much you love her!
I'm always curious to know about the creator behind the designs and Nayeli was no exception!  She has an amazing amount of jewelry design and creating experience and runs her shop from the motivation that many of us moms have – to be at home with our children.  Here's a little more about her:
———————————————-
My passion for beads and jewelry making started a long time ago when I was around 8 years old. I remember that my grandmother used to have a lot of beads for us to play with and I used to spend hours making jewelry. When I was in fifth grade I started making my own jewelry out of wire with a plastic cover (like the one they use for phone lines).
During my jewelry making journey I had the chance to work with beautiful and unique materials such as Blown Glass, Dichroic Glass and Tagua Nut, but always keeping Sterling Silver in a special place….
I have a Bachelors in Administration with specialization in International Business and an associate degree in Design. For years I combined my passion for jewelry with my professional career. I can say that I've been involved with jewelry making / designing in a formal way for more than 10 years.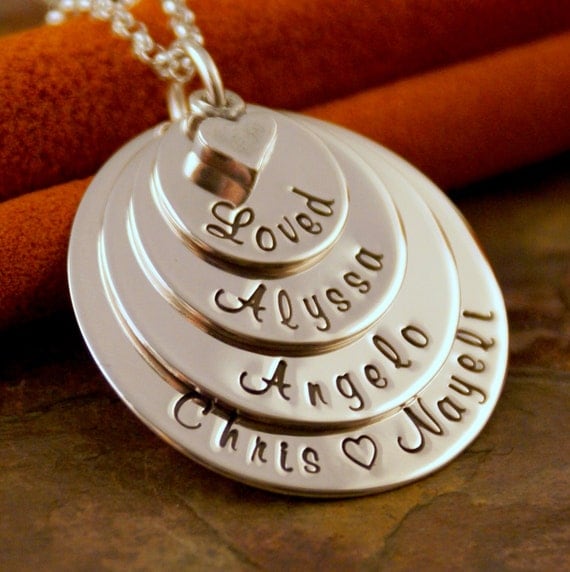 Now I'm a stay at home mom of 2 beautiful kids.
I'm very happy to be able to take care of my house, husband, kids and my business at the same time.
I love creating special and unique pieces for my customers and I really enjoy what I do, I put all my heart in it.
For me, making jewelry is a way to regenerate myself… I love going to my workshop to start creating. It's even more encouraging when it is a special request that has a story or intention behind….
——————————————–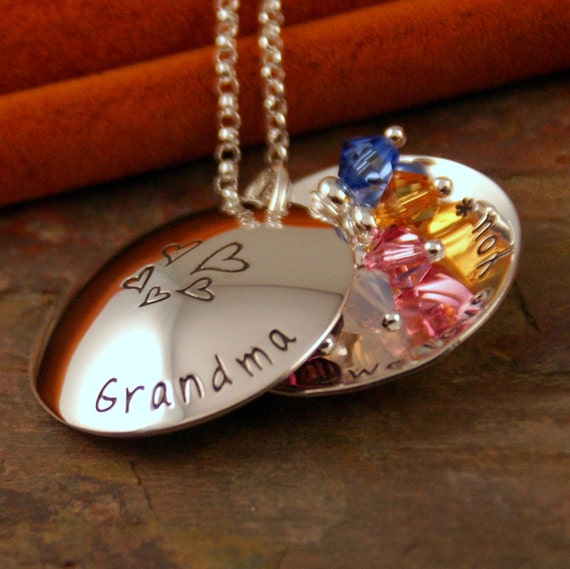 I had the opportunity to wear one of the beautiful pieces from Intentionally Me and was super impressed.  It is clear above all that so much time and detail goes into making each piece individually you.  We're not talking about cookie cutter jewelry here.  We are taking about carefully created, high quality pieces that reflect who you are!  I was very impressed with the final product – the durability and quality of it is apparent.  Much attention is paid to the design aspect and creating a piece that will hold up over time and retain it's beauty has clearly been taken into account.  I would be thrilled to receive an Intentionally Me piece (are you reading this honey!) for any occasion as it's beauty and craftsmanship met and exceeded my expectations.  Nayeli does a fantastic job creating pieces that will be treasured for years to come and has talent that is sure to thrill and delight!  I can say without a doubt that my Intentionally Me creation will be one of my favorite pieces of jewelry for many years to come!
And now one of my lucky readers is going to win their very own Intentionally Me Creation!  Wow!  The winner will be able to customize the necklace so that it is perfect for them!  How great is that?  You're sure to be impressed with this beautiful piece that will be a keepsake and a treasure!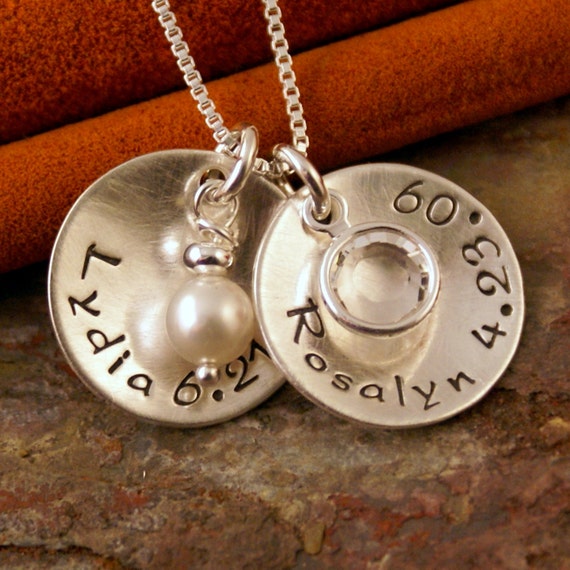 Entry is super easy thanks to Rafflecopter!  Just use the form below!